North Hollywood Gay Bath Houses(1)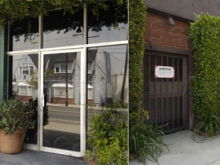 The Hollywood Spa
North Hollywood, CA
Travelling to any city requires you to do some basic research before actually travelling to the place. This helps in forming an efficient travel itinerary and save time and money. North Hollywood, California is a famous tourist destination and if you have been planning a trip to North Hollywood, it will be helpful to get acquainted with it. The objective of this article is to help you get the required information before you plan your trip.
Basic information about the city:
North Hollywood is one of the popular neighborhoods in the Los Angeles city and is situated in the San Fernando Valley area. North Hollywood has a population of over 87,000 and has a relatively young and diverse population. The neighborhood has majority Latino population followed by Whites, Asian and African American population.
The neighborhood was first established in 1887 by the Lankershim Ranch Land and Water Company. In 1896, it was christened Lankershim which was later changed to North Hollywood in the year 1927. North Hollywood is not a part of the District of Hollywood. The neighborhood is home to Academy of Television, Arts and Sciences and NoHo Arts District. North Hollywood is a popular tourist destination, especially for arts connoisseur and people interested in cinematic.
Important sites in North Hollywood:
• Pierce Brothers Valhalla Memorial Park has a specialized section on aviators.
• The popular Universal Studio is situated near North Hollywood and can be accessed easily from the neighborhood.
• Academy of Television, Arts and Sciences is a major attraction in the city.
• NoHo Arts District is another important site in the neighborhood.
• Other major sites in North Hollywood include El Portal Theatre, The Idle Hour Café and Circus Liquor. Circus Liquor is a major landmark in the neighborhood.
North Hollywood is known for:
North Hollywood is famous for places such as the Academy of Television, Arts and Sciences, NoHo Arts District and proximity to the Universal studio. The neighborhood is known for its diverse population that includes Latinos, African Americans, Jewish population, Asians, Middle Eastern and African American populace.
Best restaurants and hotels in North Hollywood:
Famous restaurants in North Hollywood include the Front Yard, Bollywood Café famous for Indian cuisine, Vivian's Millennium Café and Mantee Café which is famous for Turkish food. Best hotels in the neighborhood are The Garland, Mikado Hotel, Comfort Inn and Suites, Holiday Inn Express and Super 8 North Hollywood Ca. The Idle Hour Café on the Vine land Avenue is one of the most popular café in the neighborhood of North Hollywood.
Points of interest:
North Hollywood is popular for art and cinematic. People who are interest in cinema and arts would find NoHo Arts District, Pierce Brothers Valhalla Memorial Park, Universal Studios and the Academy of Television, Arts and Sciences as the points of interest.
Local or travel tips:
North Hollywood is connected to Korea town, Hollywood, East Hollywood, downtown Los Angeles and West lake through Red Line Metro Rail. The neighborhood has the North Hollywood Metro Subway station and is the first station along the Red Line Metro system.